Elon Musk has spent $100 million on 7 lavish houses
March 04, 2020 - California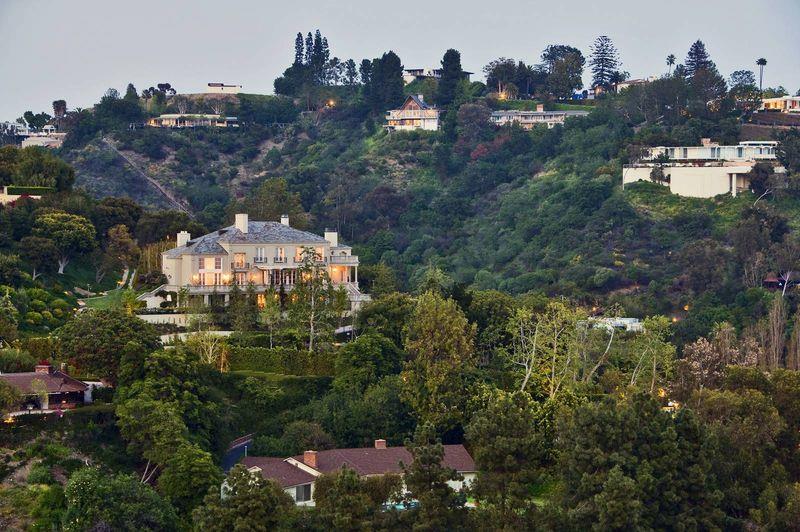 The Wall Street Journal reports that Tesla CEO Elon Musk and companies affiliated with him have spent a rough total of $100 million on seven houses since 2012.
Six of the houses are situated a stone's throw from one another in the Bel-Air neighborhood of Los Angeles. Musk also owns a large estate near Tesla's headquarters in Northern California.
According to The WSJ's analysis, the Bel-Air properties consist of:
A colonial mansion worth $22.3 million that comes with a lighted tennis court, five garages, and a pool.
A ranch house formerly owned by the actor Gene Wilder worth $7.8 million.
A six-bedroom house with eight bathrooms worth $20 million.
A four-bedroom property worth $4.9 million. Neighbors reported seeing pink lights on in the house on Valentine's Day, according to The Journal.
A six-bedroom house reportedly made up of "geometric shapes" and worth $27.3 million.
A colonial house bought in January 2019, now worth $4.2 million.
The estate in Northern California houses a 100-year-old mansion worth $27.2 million. Before Musk bought it, it had been in the same family for 150 years. It comes complete with a ballroom, flower-arranging room, staff wing, and pavilion bedecked in 18th-century Chinese wallpaper.
Aerial shots in The Journal show the house nestled among the trees, with manicured gardens and a large front driveway.
It is not clear which of the various properties, if any, is Musk's primary residence.
Via businessinsider
---
Tags:
blog
,
celebrities
,
celebrity