Michael Jackson's Neverland Ranch Sells for $22 Million
January 12, 2021 - Los Olivos
The infamous Southern California ranch known as Neverland that once belonged to the late superstar Michael Jackson has finally been sold.
The investor and billionaire Ron Burkle snagged the ranch for $22 million, according to the Wall Street Journal.
The property, located about 40 miles from Santa Barbara, had been on and off the market for years, first listing for $100 million in 2015 and undergoing several price cuts.
Mr. Jackson's estate co-owned the ranch with a fund managed by Colony Capital, a real-estate investment trust.
Amid financial struggles, Michael Jackson had defaulted on a loan backed by the ranch and Colony bought the note in 2008, putting the property's title into a joint venture it formed with the pop star.
Mr. Jackson originally paid about $19.5 million for the ranch in 1987. Mr. Jackson made Neverland famous by installing quirky features like a railroad and an amusement park, which included a Ferris wheel and a merry-go-round.
He also kept orangutans and an elephant there. A floral clock in the front of the property spelled out "Neverland."The ranch was named for the fantasy world in J.M. Barrie's "Peter Pan."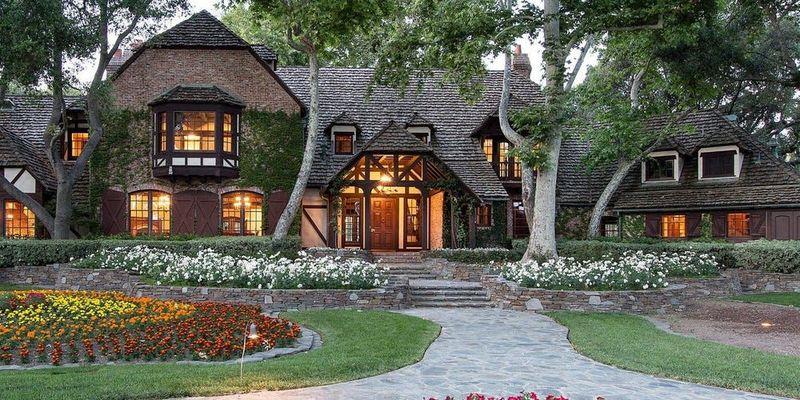 It also was where he entertained children, one of whom brought molestation charges against the singer that resulted in a 2005 trial and Jackson's acquittal on all charges.
The Los Olivos property spans about 2,700 acres and includes 22 structures, including a 12,598-square-foot, Normandy-style main house with six bedrooms and seven full bathrooms.
There are also several guesthouses, a swimming pool, a basketball court, a tennis court and a 50-seat movie theater.
After his death, the property was rebranded as Sycamore Valley Ranch. The amusement rides have since been removed.
A spokesman for Burkle told The Associated Press that he views the property as a land banking opportunity.
He spotted the estate from the air while looking at another location and contacted Tom Barrack, the founder of Colony Capital LLC, to seal the sale.
Burkle is the controlling shareholder of Soho House, a private members club that attracts people in the entertainment and media industries and which has properties in New York, London, Los Angeles and Hong Kong.
---
Tags:
blog
,
Estate of the Day
,
Michael Jackson